Curriculum Information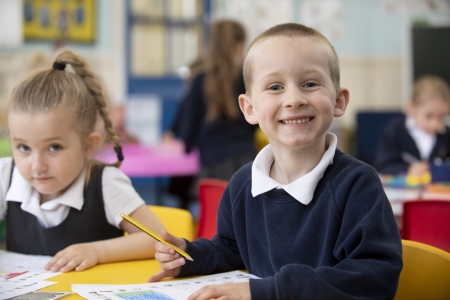 Our Curriculum Design
Our core curriculum offer across the Nene Education Trust ensures that each child is challenged, supported and developed, as a unique individual, to achieve their full potential.
Our curriculum has 3 core intent strands:
WORK.
Many of the careers our children may aspire to do are not even in existence. We need to ensure our children have access to a fully-enriched curriculum with appropriate subject knowledge, skills and understanding, as set out in the National Curriculum.
WORLD.
Through our curriculum, and the experiences and opportunities we provide for our pupils, we will ensure that individual differences are recognised and celebrated by all. All schools in the Trust have a set of values or learning characteristics that they expect their pupils to demonstrate. These are relevant to each school's individual context to ensure the children are pro-active, positive members of their local, regional and global communities.
WELLNESS.
For the purposes of our curriculum, we will define wellness as: an active process of becoming aware of and making positive choices towards a healthy, happy and fulfilling life. Wellness is more than being free from illness (physical and mental). It is a dynamic process of change and growth which is linked to the World Health Organisation definition of Health.
Physical wellbeing is crucial to enabling our students to be active, contributing citizens both during and beyond their schooling.
Mental wellbeing and health provision are an explicit, positive focus of our work as part of our wellness curriculum.
Our curriculum will teach the importance of positive mental wellbeing and a healthy active lifestyle, by providing significant opportunities both within and beyond the curriculum.
Curriculum Design
Our trust primary schools aim to build a '3D curriculum' where key concepts and vocabulary are reinforced because new words and concepts are encountered repeatedly in meaningful contexts. They ensure that:
Vertical links are deliberately constructed within a subject so that over the years, key 'high yield' concepts are encountered again and again. Not only are these concepts practised again and again through retrieval practice while the unit of work is being taught, the curriculum design provides planned opportunities to revisit the concept in subsequent years
Horizontal links, commonly known as cross curricular links or themes, are deliberately made between subjects within a year group.
Diagonal links are deliberately made to ensure concepts are connected across year groups and subjects.
Our primary schools have the autonomy to map their curriculum to meet the requirements of the National and Nene Education Trust Curriculum.
Alongside this, the agreed Teaching Aspects model linked to the Teaching & Learning Wheel provides a framework for teaching and learning across the Nene Education Trust.
Further Information
Please look on the sidebar of this page for whole school curriculum information and subject information.
If you click on your child's class page, you will find an overview of learning for the half term and linked learning at home activities.