Pupil Leadership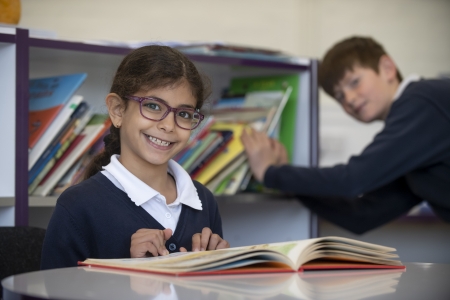 It is really important to us that our pupils are not just listened to, but their thoughts and opinions play an important role in helping shaping life at the school.
There are many ways that our children can be involved in helping our school's community to thrive.
Forest School Leaders
Forest School Leaders must be good role models for our school and always follow our school rules, as well as showing our PRIDE values. The other pupils in the school will look up to the Forest School Leaders as examples of what we expect from our pupils at Newton Road School.
Our Forest Are:
Thetford
Salcey
Sherwood
Rockingham
Forest School Leaders have a good attitude, appearance, work hard and be determined. They will be ready to work every day and encourage positive behaviour.
Their Job Roles include:
Working with other members of the school.
Attending all Forest meetings.
To always listen to other ideas and take them into consideration.
Encourage children to be enthusiastic towards lessons and trips.
Meet with teachers to discuss events and assemblies.
Congratulate children's effort towards any good work.
Attend assemblies to promote the school values and ethos.
Collect Forest Points weekly
Support with Forest termly rewards
School Council Representatives
Each class has a pupil forum representative that leads learning forums in class regularly to enable them to feedback important information during school pupil forum meetings and lead on developments within school.
Digital Leaders
In school we have Digital Leaders. Their role is to effectively promote to pupils and the school community as a whole how to keep safe when using the world wide web and how to be responsible when online. They are known across school and pupils know that they can talk to our digital leaders if they come across anything said on-line that is unkind or "cyber-bullying".
Sports Crew
We have our own School Sports Crew. A School Sports Crew (SSC) is a group of pupils who work together to improve quality of school sport and PE. They also work to promote school sport and the achievements of pupils by creating newsletters, taking photographs, supporting teams and managing notice boards. Each year pupils apply for a position on the SSC, and are voted into position by their peers. The children regularly engage in leadership activities and run events for other children in the school.